The Honey Do List of St Lucie, FL
For an vent contractor who services the Treasure Coast, look no further than The Honey Do List of St Lucie. We're recognized experts in our field, and we'd like the opportunity to become the professional team that you turn to for punctual, reliable service both now and in the future.
Our list of services includes:
We start off every job by thoroughly assessing the details involved and preparing a comprehensive written estimate so that the property owner always knows what to expect. We're also dedicated to performing high-quality work whether we're making a few minor repairs or installing a completely new system.
Don't waste your valuable time searching around for an vent contractor in Treasure Coast, when a quick phone call will put you in touch with George Perez and the dependable team at The Honey Do List of St. Lucie. Feel free to contact us for an on-site consultation today.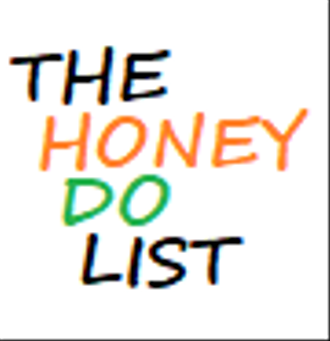 Problems found and corrected by knowledgable technicians
Improper venting can lead to mold, moisture, lint build up in the machine. Resulting in poor operation and possible unsafe situation in your home.
Mr George Perez was professional, helpful, informative and did an excellent job cleaning my dryer vent! He is not only very good at his job, he is a truly kind person. He is the one to call for any dryer vent service or repair!

Really professional service. George is very knowledgeable and came out quickly. Getting this done by a qualified professional gives me peace of mind. Great job again!

These guys are awesome! Fast and reasonable prices. Highly recommended

- Jim Buchholz. 10/1/2019

great company this small buisness puts the corporate companies to shame he came out assessed the vent then went to work and explained everything in detail i recommend this company highly and will use them every year to clean out our vent

- Mike Simpson. 2/30/2019

- Carlos DeJesus 10/17/2019

- Carolyn Brunk 10/17/2019

George was a pleasure to work with! He was very knowledgeable and professional... HIGHLY RECOMMENDED 🙂

George was great to work with. He's engaging, knowledgeable and professional. Early retirement from a career in Mechanical Engineering, he is obviously extremely bright, and knows the mechanics and physics of the household appliances and structures, and leverages his attributes in providing excellent service. I HIGHLY recommend George!

We have a very complicated vent route which required the installation of a dryer vent booster fan. I am so happy I found George from The Honey Do List of St. Lucie. He tried very hard to see if there was some way we could avoid the use of the booster fan, but agreed we really needed it. He installed the fan in our attic and I am very pleased with the service and my dryer drys faster and no longer shows the code stating we have 80%% blockage. He did an excellent job. Thank you!!!

- Shawn Sweeney. 2/8/2018

all i can say are good things. from the 1st call this company was different. they came out promptly on a saturday. were professional, courteous, and thorough. they even cleaned up after themselves. A++++

- Rick Simnett. 0/28/2018

After purchasing an older home, we were experiencing problems with our dryer drying and figured we needed the vent cleaned. In addition, our dryer vent connection was not a direct connection and figured that was adding to our problem. My husband called George who came right out to help us. George and Mark were very professional, punctual and reasonably priced and did an amazing job. They not only cleaned all the lint out of the vent, but installed a new vent box allowing for a better flow of the lint. If anyone is looking for help with their dryer vents and wants the job done right, this is the company to call.

- Debbie Horvath. 0/23/2018

Excellent service and professionalism on very short notice. Mr. Perez and his assistant were prompt, knowledgeable and very informative. My dryer is now working beautifully and I feel much safer understanding the importance of routine dryer vent maintenance to prevent house fires. I wish all my service calls were as thorough and detailed as this. Definitely five stars.

The installer showed up on time, was professional, provided an estimate prior to starting service and explained all of the items he was recommending. The vent area is safe, clean and functional; because of his work we were able to fit our great new dryer in our laundry room. Thank you!!!

- Danielle Esposito. 9/8/2015

Thanks for the prompt service, You got my wife to stop nagging me. Also very glad that you came out right away, I was at my wits end. The dryers working fine now and my wife is happy. I will definately use you again if there is a need, and tell my friends about your service, Keep up the good work. John

- John Miller. 10/19/2010